Attention all moon mutants and interstellar aliens! Be sure to check out the hypernifty Infinite Space III: Sea of Stars Facebook page as well as the supercool(ed) Weird Worlds: Return to Infinite Space Facebook page for game and space news, announcements, cool links, space imagery and more. Engage!



V1.1.0 "fun upgrade" released!
This substantial update is aimed at making Protagon more enjoyable to play. Less waiting for the ball to come to a complete stop, more aiming and shooting! Various rough edges have been smoothed out to make it easier for new players to learn the game as well.
V1.1.0 Release notes:
+ Level 5 no longer allows ball to bounce near-indefinitely
+ Level 6 is now more straightforward to solve
+ Ball orients itself automatically when the controller is near
+ Player can no longer interact with the ball when it is moving
+ Ball stops quicker to speed up play
+ Platform transition is now near-instantaneous
+ Ambient noise in the final three levels has been reduced
+ Laser beam end point accurately shows where ball will stop
Protagon is a VR game available exclusively from Steam.

Stream and download (free) the Protagon theme music here.

Ripcord out.






Pinball meets mini golf in zero-G virtual reality!
Get PROTAGON from STEAM
THE SPACE ROGUELIKE SERIES THAT STARTED IT ALL CONTINUES!
Get Sea of Stars from STEAM, HUMBLE and itch.io
The IGF award-winning game of interstellar adventure!
Explore the galaxy...in 30 minutes or less!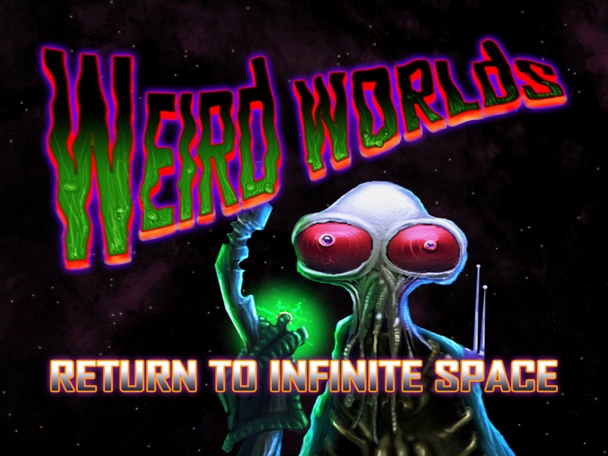 Get Weird Worlds from STEAM, HUMBLE and itch.io
New card game #2: Infinite Space Battle Poker
New card game #1: Pairs: Infinite Space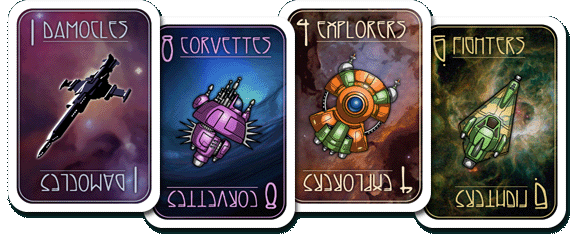 Digital Eel's "Nightmare Band" (AKA The Mystery Kitchen) is usually sound and music wrangler Rich Carlson but, depending on the project, may include musicians Edwin Sykes and Sotiris Gougousis, as well as Digital Eel co-founder and artist, Bill Sears.



It's Space-Time for the Humble Store 2018 Spring Sale!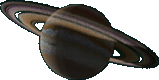 With busy summer fast approaching, take a little space-time first to kick back and beat the rush. Check out what's on sale at The Humble Store and note the big discounts on our award-winning space roguelikes Weird Worlds: Return to Infinite Space (only $1.49) and Infinite Space III: Sea of Stars (only $2.49)!
Don't forget, when you purchase a game from the Humble Store, you support charities like Make a Wish, the American Red Cross, Save the Children and Worldreader, so please "engage!" today.
Ripcord out.
Goggles up! It's the 2018 Steam VR Spring Sale!
Are you prepared to submerge? Get ready to experience three dimensional worlds of wonder. Steam's VR Spring Sale has begun at last! During the sale, get Digital Eel's* new VR game Protagon for only $2.99. That's 70% off so you can try the future right now!

Protagon is a hybrid casual game that blends concepts from mini-golf and pinball with an intuitive VR interface. Just pull the handle on the ball, aim and release to launch it into the zero-gravity course!
*Digital Eel has been creating indie games since 2001. DE is best known for the "Infinite Space" series of roguelike space games. Other notable titles include Brainpipe (now free) and the IGF double-award winning Dr. Blob's Organism (also free).
Get Protagon from Steam HERE for only $2.99.
Check out the Protagon theme music by Sotiris HERE.
Also, be sure to listen to the new music compilation by Digital Eel co-founder and court musician, Rich Carlson HERE.
Ripcord out.
Be sure to check out Digital Eel co-founder (and court composer) Rich Carlson's new collection of music composed and recorded over four decades! It's called Vintage Strains and contains 23 different selections, not presented in boring chronological order. It's sort of like a musical mystery tour. RC hopes you enjoy the ride. Streaming. Purchase and download. No DRM. No GMO's. Yes!


Ripcord out.



The Humble Winter Sale Begins!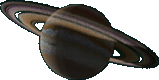 Humbly we're happy to announce the Humble Store Winter Sale. So, check out what we did! (Are we crazy?) You can get both Weird Worlds: Return to Infinite Space AND Infinite Space III: Sea of Stars for the low, low price of $2.49 each! Wow!
There's no time like right now to Engage! Weird Worlds of wonder, and a gaggle of disgusting aliens, await you! What is a gaggle, btw? Anyway, please note that a portion of every Humble purchase goes to charity*. Since 2010, Humble has given over $117,000,000 to charities like Make a Wish, the Red Cross, Save the Children and more. I guess that's why they're Humble--because they are!
The Winter Sale runs for the next 13 days. Get on it so you can explore the galaxy during your lunch hour. (Or dinner, or 2nd breakfast, or a late night snack--wait a minute, Ripcord is getting hungry!
Ripcord out (to lunch).
*If you'd like to contribute directly to our favorite charity, RIF (Reading Is Fundamental), please visit the RIF website here.