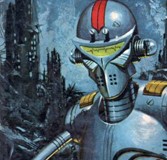 My Life as a Blog
by Rich Carlson

Instant wisdom:


New Things to Do
My Life as a Blog on Hiatus
05.21.12

Btw, until further notice this blog is indefinitely suspended. Sorry, but as you can see, it has been a long time since I did an update. Newer things have since caught my attention as other interests have waned. Still, if you like my malarkey, please visit Ripcord's Channel (my channel on You Tube) for music, documentaries, humor, magic, films, stories, electronic music, cartoons, radio drama, thrill rides, opinion & interviews and lots more. Take care!


The Other Side of Electronic Music
The BBC Radiophonic Workshop
08.18.10


No News is Good Snooze
Gearing Up for Summer
05.27.10

I apologize for my lack of updates. I've been sort of scatterbrained of late (of late?), and after VooDoo Interface came out, things have been a little slow on the news side. Still, a handful of new projects should pep things up considerably around here in the upcoming weeks and months. Wonder what they'll be? Looking into the crustal ball --it's made entirely of pie dough-- I see a couple of new Digital Games hovering on the Edge of Reality and I think you'll be tickled by them. (By the way, the Edge of Reality is a very interesting place, I can tell you.) Meanwhile, thanks for hanging in there with me. Back in a bit with more....stuff!


VooDoo Interface Released
Digital Eel's Nightmare Band Steps Out
04.13.10

All the Digital Eel game music you ever wanted to hear and more! (Oh oh.) Download VooDoo Interface, the whole darn thing, with a donation and get cool extra stuff or go here and grab everything FREE, with no strings attached!


Missing Links
& News from the Fringe
02.16.10

Movies that Help to Teach Science by David Brin | The Dusty Bookshelf | Four Chords, 36 Songs | The Known Universe | Four from American Experience: The Living Weapon, Summer of Love, The Trials of J. Robert Oppenheimer & We Shall Remain | Lost Pig | I, Cthulhu | George Carlin | Umphrey's McGee: Live at The Rave & Internet Archive | Wilhelm Scream Compilation and the infamous Wilhelm scream | The Scarifyers: Behind The Scenes


Creativity, Taste, Originality & Musicianship
When It All Comes Together You Get Magic
01.25.10




TV Sci Fi Pick of the Week
CH :

Note your time-space zone!
GMT - Galactic Mean Time
RST - Rimward Standard Time
CST - Coreward Standard Time
Now Playing in the 7th Dimension
Updated Daily
This feature is temporarily disabled.


New (and unusual)! Weird Worlds: The Single

live JinxCamô
updates every 3-5 seconds
KING'S



BOUNTY

Amarillo Slim Dealer's Choice





T-shirts, mousepads, artwork and a clock!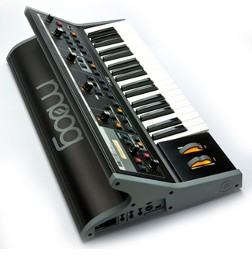 Archive the 11th
Missing Links
Think for Yourself
A Game A Week
Space Ludo
Think for Yourself
Missing Links
I was Born to Synthesize
Chaos & Change
An Award for Noise
Missing Links
That Was The Year That Was
Missing Links
If it Sounds Good it IS Good
Why Copyright?
Brainpipe
Missing Links
Blessed Event
More Cool Stuff to Stick in Your Ears
Missing Links
For King and Country
Missing Links
Some heroines will steal your heart...

Archive the 10th
What if we are no longer alone?
Goblin Slayer
Guest of Honor
Beyond the Veil of Night
It's Only a Podcast...only a podcast...only a podcast...
Missing Links
Of Russian Demons and Melting Men...
My Favorite Wizards
Fly! Be Free!
Space & Physics ala Digital Eel
Kiddie Lit
The Invisible Theater of the Ear
My Favorite Wizards
Mixed Bag Friday
Still Restless On His Throne
Gallant Heroes, Weird Monsters & Lost Civilizations
When Top 10 Lists Aren't Enough
Biden My Time
Designing Outside the Sphere
Gamemaker's Kitchen

Archive the 9th
Weird Sounds and Wisdom
Empire At War
Missing Links
Money Shots
Triumph of the Nerds
Missing Links
Google-Eyed Art
New Iraq Civilian Casualty Estimate
Fate
Moore Casualties
Dwarf Nabs Orb
WFMU
Galaxy Quest
Spider Goddess
Missing Links
Smoke and Mirrors
A View From Bandur
Three Tadpoles and a Tarantula
Missing Links
John Lennon, 1940-1980


Archive the 8th
Dragon Wars
The Weird Worlds Demo is Online
The Weird is Out
Weird Worlds is Golden
Missing Links
Manifesto Games
Quotable Quotes and More Weirdness
Just a Quickie
Weird Worlds Soon To Be Unleashed
TV, Toys, Books & Games
The Privateer Remake
Missing Links
The Hitchhiker's Guide to the Galaxy
Updating the Update
Just an Update
The Way Has Been Revealed

Archive the 7th
To GDC and Beyond Beyond
It's DND Not D&D
New Consumer Laws
Missing Links
Welcome Intrepid Adventurers!
Crawl in Technicolor
Iikka's Stuff
Missing Links
To a New World of Mods and Adventures
Yuletide in Cyberspace
Earthsea in Clorox
H2G2 Game and Fallujah Links
Brian's Pirates! Review
The Roman Toothpick
The Iris Nebula
A Brief History Of Computer Games
Zarnoth Declared Victor In Galactic Prez Bid
Decision 2664
Fear Me
2004 Vice Presendential Debate
Tales of the Arabian Nights
Swifty Boats Are Coming To Win Us
Damp Kawangi
Weird Worlds of Baffling Mystery
The Great Nebula in Orion
A Perfect Short Game
Weird Worlds
The Sorcerer's Cave Nabbed

Archive the 6th
Things To Do
Mixed Bag
Masters of Fantasy
Missing Links
Of Mystic Woods And Sorcerer's Caves
Your only REAL choice in 2004
More Digital Eel News
Real Magic
Buckminster & Jinx
Infrastructure
Digital Eel News
Closer to the Edge
Links of the Week
The ElectroComp 101
Jupiter and Beyond the Infinite
Now Serving...
The Best of My Life as a Blog
JinxCam Live 24/7
The Art of Game Design
Google-Eyes Art
Three Flat Games
Patching the Blob
SAIS Patch Released/Enchanter Revisited

Archive the 5th
Road Beat
DBO Nabs Two
Dungeons of the Doomed
Doom Is Not Dead
Links of the Week
Edge of Oblivion
Oblivion Released
Cheapass Games Circles the Square
Ion Storm
Zork
Name Matters
JinxCamô
Links of the Week
Steel Dawn: Forgotten Rebirth II Gold Edition
All Things Must Pass
Intellivision Lives
Links of the Week
Laurel & Hardy
Have A Jolly Holiday!
Quake Level Name Generator
IGF Finalists Announced
Oblivion

Archive the 4th
Chicken Heart
IFComp 2003
Links of the Week
3 For 1
To Mars And Beyond...
A Dark and Stormy Night
Space Empires: Starfury
Ed "Big Daddy" Roth Halloween Masks
From Space to Spacy
Links of the Week
Digital Eel's Big Box of Blox
Inside the Eagle Nebula/X Minus One
Wow
What's in the box?
Ossman's Audiola
Dice History 101
Rod Lord's H2G2 Guidebook Graphics
Links of the Week
Flash At Its Best
Elements of the Swan Nebula/Eigenradio
I Wannabe (A Rockstar)
Blog Wars: A New Scroll

Archive the 3rd
Still Playing
Boris the Dodger
Some Get It and Some Don't
Crawl
Links of the Week
It's Alive
The Sun's Surface in 3D
Something To Hold On To
Links of the Week
Mr. Kosmik Sneez
Digital Eel Summer
Late News
A Sonic Boom
Report from the Skink Works
M17: The Omega Nebula
Attention Gwog!
London at Night
Light Echoes from V838 Mon
Monsters, Surrealism and the Kustom Kulture
BushWorld and the Trees of Mystery
Links of the Week

Archive the 2nd
Wizardry vs. Telengard
Links of the Week
M42: Wisps of the Orion Nebula
News (Really) Bites
Dumbbell Nebula Close-Up from Hubble
Links of the Week
A Beautiful Game
The Columbia Tragedy
The #secretlevel Awards
BHR 71: Stars, Clouds, and Jets
Links of the Week
The Reflecting Dust Clouds of Orion
Three Shades of Darkness
The Creeping Crud
Story Time
Links of the Week
Post Holiday Update Thingy
Ketchup Date
Story Time

Archive the 1st
Independent Games Festival finalists announced
IGF, SAIS and Links of the Week
FST Thanksgiving show axed by NPR
Links of the Week
Links of the Week
Dimension13
Two New Board Game to PC Ports
How to Write Science Fiction Without Really Trying
Hellride
The Sum Total of All Human Knowledge
What is the next entry?
Story Time
Little Ghost
The Plasmaworm Collection
Liquid War
Two From Space
Firesign Theatre
Lord of the Rings
The Doctor Fun Page
certain maxims of archy
Glorioski!
Flog the Blog
Digital Eel | Mac BPS | BBoB | DBO | SAIS | Plasmaworm


Mods | Three Shades of Darkness | Oblivion
Dungeons Deep | Beyond Adventure


Caricature by Gabe