Goblin Slayer Official Art Update!
Hey, fellow dungeoneers! Goblin Slayer just got a makeover. Actually that's an understatement. Goblin Slayer has been reborn!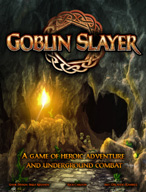 Digital Eel is happy to announce the release of all new full color Goblin Slayer art by Orlando Ramirez, James "One Monk" Hartman and Andrew Tullsen! With gorgeous new game board tiles and wicked individually detailed stand up characters (including a cave troll --yeah!-- to replace the ogre in the game), not to mention smashing box cover art, this update transforms Goblin Slayer into a complete finished production that stands up to any fantasy game in print!
Of course, the sweet part of the deal is that Goblin Slayer AND the official art update are ABSOLUTELY FREE to download and share with no strings attached. --Three huzzahs to Orlando, James and Andrew for making this possible. Thanks guys!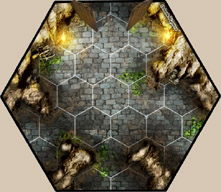 To jump into the tunnels and begin slaying goblins (or dwarves, as the case may be), all you need to do is download and unzip the update, print the files in color, glue them to thicker stock and cut them out. Very easy to do --just add dice and some gaming stones or coins and you're ready to play!
Download THE GAME and THE COMPLETE UPDATE. Note that you can also get the board tiles here, the cave troll and dwarf here and the box art here. The download page for the goblin art is currently down. We'll link to it as soon as we can. (The goblin art IS included in the update zip.)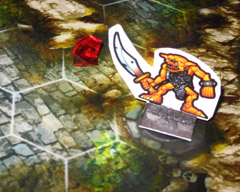 Also note that Andrew Tullsen will construct the boards and figures for you and include dice and other doodads required to play the game. He can custom create a basic game for $30 or a deluxe game for $50 (shipping included). Watch this page for further details or contact Andrew Tullsen directly at

to get one right away!
Special thanks to BoardgameGeek! Visit the BGG Goblin Slayer page here and be sure to check out all of the cool board art created for the game by royal and loyal players here!
Meanwhile, on with the Goblin Slayer webpage, which is already in progress...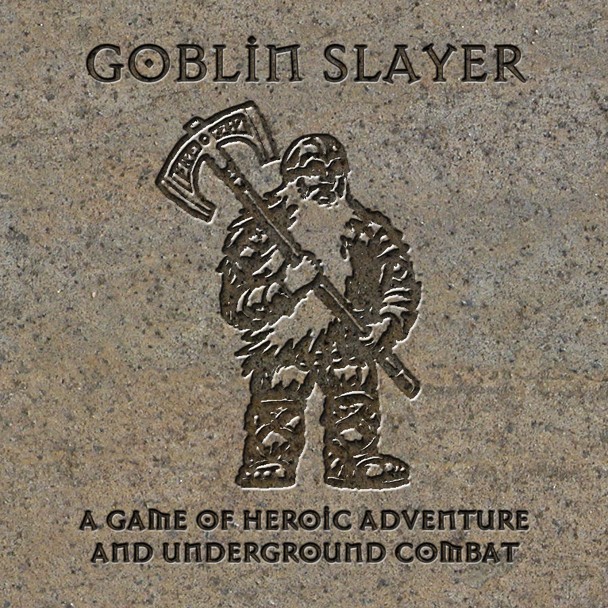 A priceless artifact of antiquity lies hidden, deep within a confounding tangle of goblin-infested warrens. A lone but fearless dwarf must seize it. A numberless horde of monsters must protect it. Who will prevail? Choose sides, play the game and decide!

Digital Eel presents GOBLIN SLAYER
A free boardgame download!

GOBLIN SLAYER is a quick, easy to play boardgame of heroic adventure and underground combat for two players. One player controls the evil denizens of the "Cave of Woe", an innumerable tribe of goblins (and an optional "guest star") who jealously guard a fabulous object. The other player controls Stormbeard the dwarf, armed with his legendary battleaxe, who must explore the cavern complex, "acquire" the ancient artifact and escape alive. Not so easy!

GOBLIN SLAYER features a special geomorphic game board designed to create a "perfect" but different cave system each time the game is played. (The map tiles are great for use with your favorite paper roleplaying game too!)

The GOBLIN SLAYER zip file includes the game manual, a color "splash" image and nine large monochrome images of the game board tiles for printing. All you need to supply are common components found in other boardgames, like ordinary dice, coins or poker chips, and pawns or figurines.

Check out the GOBLIN SLAYER rules and view a layout example of the game board, and be sure to visit the GOBLIN SLAYER page at Boardgamegeek.com!

Download GOBLIN SLAYER here!

GOBLIN SLAYER is freely distributable according to the terms stated in the manual. Feel free to share the game so everyone can play.